January 18, 2023. The top Occupational Safety and Health Administration citations heading into 2023.
On January 13, 2023, the Occupational Safety and Health Administration (OSHA) announced increased maximum penalties, which are now:
$15,625 per Serious violation
$15,625 per Other-Than-Serious violation
$15,625 per Posting Requirements violation
$15,625 per day for each Failure to Abate violation
$156,259 per Willful or Repeated Violation
The increase in penalties represents a 7.745% increase from the maximum penalties in 2022. With the increased penalties, it is important to know the areas that the types of violations that OSHA has discovered of auto dealers in the past year:
20% - Hazard Communication.
10% - OSH Act General Duty Paragraph
7% - Maintenance, safeguards, and operational features for exit routes.
Tied at 6%:

Portable fire extinguishers.
Medical services and first aid.
General.

Tied at 5%:

Abrasive wheel machinery.
Flammable liquids.
General requirements.

Tied at 2%:

Respiratory Protection.
The control of hazardous energy (lockout/tagout).
Wiring methods, components, and equipment for general use.
Eye and face protection.
General requirements for all machines.

Tied at 1%:

Spray finishing using flammable and combustible materials.
General requirements.
Fall protection systems and falling object protection-criteria and practices.
Powered industrial trucks.
Abatement verification.
Forms.
Annual summary.
Design and construction requirements for exit routes.
Emergency action plans.
Compressed gases (general requirements).
Specifications for accident prevention signs and tags.
Guarding of portable powered tools.
Other portable tools and equipment.
Use of equipment.
Aerial lifts.
"Your business never wants to be cited by OSHA," said Adam Crowell, President & General Counsel at ComplyNet. "Standard fines can be very expensive, and if OSHA finds the same conditions exist years after the fact, they can hit you with a Willful or Repeated violation of up to $156,259," continued Crowell. "This is one of the many reasons why it is imperative to have a proactive environmental, health, and safety program to identify and resolves issues before they become bigger issues," concluded Crowell.
To learn more about, ComplyNet's environmental health and safety (EHS) solutions, visit our solutions page, or schedule a demo.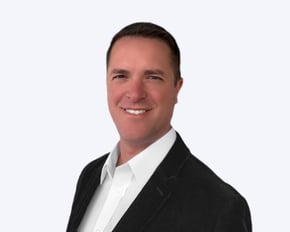 Adam Crowell
Adam is President and General Counsel at ComplyNet and a licensed practicing attorney with over 20 years of experience primarily representing dealerships. Adam is a frequent speaker on the local, state, and national levels, including presentations to the National Automobile Dealers Association (NADA), the National Independent Auto Dealers Association (NIADA), and the National Association of Dealer Counsel (NADC).