No more wrist-slaps against motor vehicle dealers by the FTC. The FTC is making motor vehicle dealers pay significantly for unfair and deceptive acts and practices, and holding executives personally liable.
In 2020, the FTC announced a $1.5 million settlement with a New York dealership and the dealership's general manager related to the charging of higher interest rates to minority groups and the charging of other unfair fees to consumers. In April 2022, the FTC announced a $10 million settlement against an Illinois-based dealership group and a general manager for charging unfair fees to consumers and higher interest rates to minority groups. Today, the FTC announced a $3.38 million settlement against a Maryland dealership and its President and Vice President for charging unfair fees to consumers and higher interest rates to minorities.
In particular, the FTC alleged the Maryland dealership advertised prices for specific vehicles, but crammed hundreds or thousands or dollars more in fees at the dealership for "certifications," "inspections," and "reconditioning." Furthermore, the FTC alleged that while the Maryland dealership had a formalized policy to prevent discrimination, it did not monitor or enforce the policy, and Black customers allegedly paid $291 more in interest than non-Latino White consumers, while Latino customers paid $235 more.
In its announcement, the FTC proudly proclaimed that it "has taken significant action to protect consumers across the automotive marketplace in recent years, most recently by announcing a proposed rule that would ban many of the junk add-on fees and bait-and-switch tactics plaguing car buyers." Motor vehicle dealerships and their trade associations are opposed to the proposed rule, including the National Automobile Dealers Association (NADA).
Before becoming the FTC's next target, dealerships must adopt a comprehensive compliance management solution for its variable operations, which includes automotive-exclusive policies, programs, procedures, trainings, assessments, reviews, audits, and tools that help dealerships monitor and track progress. The leading solution is ComplyNet's Guided Compliance Assistant program for Advertising, Sales, and Finance compliance, which helps guide dealerships to a culture of compliance in an environment that is collaborative and connected.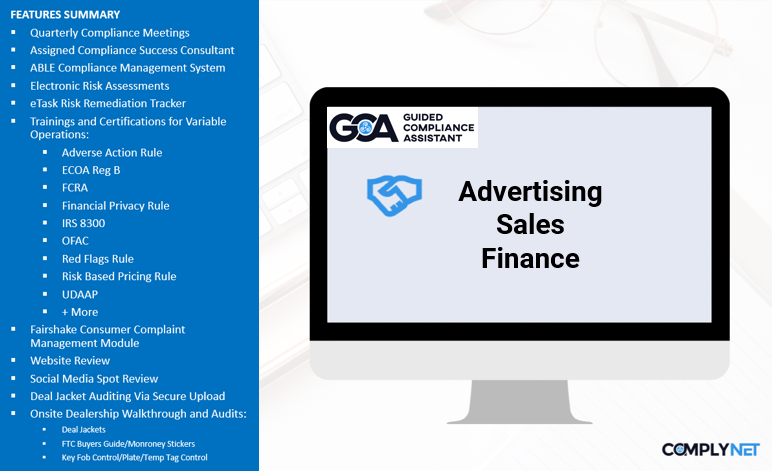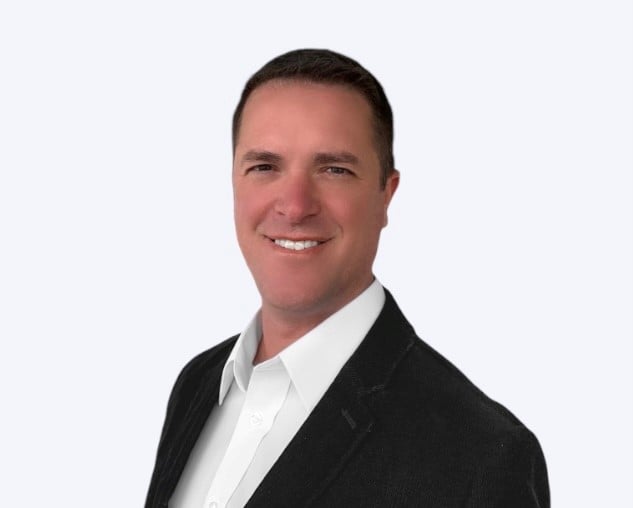 Adam Crowell
Adam is President and General Counsel at ComplyNet and a licensed practicing attorney with over 20 years of experience primarily representing dealerships. Adam is a frequent speaker on the local, state, and national levels, including presentations to the National Automobile Dealers Association (NADA), the National Independent Auto Dealers Association (NIADA), and the National Association of Dealer Counsel (NADC).